Make GREAT Money AND Help Out Your Friends and Customers by Letting Them Know About Fabulous Products that can Change Their Businesses and Their Lives!
Imagine receiving a check for simply referring people to products that can help them make more money and solve their business problems.
Become an affiliate and discover how easy it is to promote high quality products that will make a huge difference in your customers' and friends' lives. Sign up here. (click here)
FAQs
What is an affiliate program?
An affiliate program is an agreement between two parties that rewards referrals with a monetary percentage, like a commission.
How much is the commission and how does it work?
Commissions range from 25% to 50% depending on the item sold. Plus, if you get others to become affiliates, you receive a commission on what they sell!
Here's how it works: You sign up on the sign up page. After approval, you'll receive a unique username, password and a special URL that will direct your referrals to the Michele PW site. The special URL will let us know that the person you referred made the purchase. Thanks to the great software we use, there is no human error or cranky person trying to calculate your earnings. Best yet, you'll earn a commission on EVERYTHING that person buys for up to 3 years! Everything is tracked and accounted for and you'll receive a check when your commissions reach $50.
Do I need to have a web site to do this?
No. All you need to do is make sure the people you refer use your special URL. That's it!
This is an exciting opportunity for business owners, ezine publishers, bloggers and others who would love to get a little extra cash each month. If you have any questions, please don't hesitate to contact Michele PW to learn more.
Admin@MichelePW.com
877-754-3384, ext 1
Ready to earn some cool cash? Sign up today. (click here)
Love and success,
Michele PW
Bestselling Author of Love-Based Copywriting Books
About Michele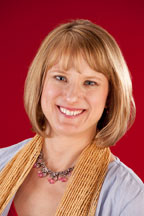 Considered one of the hottest direct response copywriters and marketing consultants in the industry today, Michele PW (Michele Pariza Wacek) has a reputation for crafting copy and creating online and offline marketing campaigns that get results.
Michele started writing professionally in 1992, working at agencies and on staff as a marketing/communication/writing specialist. In 1998, she started her business as a freelance copywriter.
But she quickly realized her vision was bigger than serving her clients as a one-woman-shop. In 2004, she began the transformation to building a copywriting and marketing company.
Two years later, her vision has turned into reality. Michele PW/Creative Concepts and Copywriting LLC is the premiere direct response copywriting and marketing company today, catering to entrepreneurs and small business owners internationally, including the "Who's Who" of Internet Marketing. Some of their clients include:
Ali Brown
Lisa Sasevich
Brian Tracy
John Assaraf
Bernadette Doyle
Alex Mandossian
Kendall SummerHawk
Alexis Martin Neely
In addition, Michele is also a national speaker and the bestselling author of the "Love-Based Copywriting" books that teach people how to write copy that attracts, inspires and invites. She has also completed two novels.
She holds a double major in English and Communications from the University of Wisconsin-Madison. Currently she lives in the mountains of Prescott, Arizona with her husband Paul and her southern squirrel hunter Cassie.