"I´ve had the pleasure of working with some of the top marketing minds of our time, and as far as results are concerned, Michele is right there with them. One idea she gave me for one of my recent launches, directly resulted in a 30% increase of sales. I´m planning on implementing that idea on a regular basis the results were so powerful. Thanks Michele!"

Mark Harris
Co-founder ThoughtLeaderSecrets.com
www.ThoughtLeaderSecrets.com
About Michele PW/Creative Concepts & Copywriting
Because of consistently remarkable results for clients of all sizes in a variety of fields, Michele PW/Creative Concepts and Copywriting is the premiere direct response copywriting and marketing company today. The company caters to entrepreneurs and small business owners internationally, including the "Who's Who" of Internet Marketing. Clients include:
Ali Brown
Lisa Sasevich
Brian Tracy
John Assaraf
Bernadette Doyle
Alex Mandossian
Kendall SummerHawk
Alexis Martin Neely
JJ Virgin
Robert Allen
The Shift Network
About Michele PW, Your $Ka-Ching!$ Marketing Strategist
Specializing in both online and offline marketing strategies and copywriting, Michele PW/Creative Concepts and Copywriting LLC is here to help you skyrocket your results.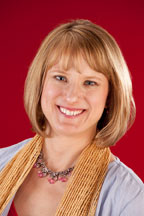 Considered one of the hottest direct response copywriters and marketing consultants in the industry today, Michele PW (Michele Pariza Wacek), your $Ka-Ching!$ Marketing Strategist, founded Michele PW/Creative Concepts and Copywriting LLC because her vision was bigger than what a one-woman copywriting shop could handle.
She started writing professionally in 1992, working at agencies and on staff as a marketing/communication/writing specialist. In 1998 she started her business as a freelance copywriter, eventually building it up to the premiere copywriting and marketing company that it is today.
Michele is a national speaker and the author of two novels. She is a contributing author to the "Entrepreneur Press Start Up Guide to Information Marketing" and "Trust Your Heart: Transform Your Ideas to Income" (an Amazon bestseller).
She holds a double major in English and Communications from the University of Wisconsin-Madison. Currently she lives in the mountains of Prescott, Arizona with her husband Paul and her two border collies, Nick and Cassie.